If you want to work with Us at Caro Collega because you have a hotel or restaurant or simply because you think you have the qualities to become part of our Dream Team it is good that YOU are aligned with our thinking and the values that inspire us.
So it is best to make things clear from the start so that after you read this article you will have a clearer idea and be free to decide whether to become our sympathizer, friend, collaborator or even partner.
Caro Collega's Corporate Culture encapsulates the vision, mission, and values-that is, the best statement of purpose contextualized to the present and the principles that inspire us to achieve it.
In this article
Vision, Mission and Values of Caro Collega HoReCa
The vision of Caro Collega HoReCa is: to create a new generation of hospitality entrepreneurs who understand that digital marketing is the engine of business.
Through the micro-marketing of Hotels and Restaurants we drag countries, cities, tourist destinations or an entire nation to play a leading role in the international tourism landscape.
For this reason, our first daily effort is to produce free articles, posts and content in general aimed at breaking down the wall of distrust towards Digital Marketing, which is the driving force to develop the business of restaurants and hotels, countries, cities, tourist destinations or an entire nation.
Our mission is equally clear and precise: to develop the unexpressed potential of Restaurants and Hotels still excluded from the opportunities offered by the Digital Revolution.
To fill chair after chair, room after room, a Restaurant or Hotel, every day.
And finally, our values:
Experience: Giancarlo De Leonardo, former Restaurateur and Hotelier and founder of Caro Collega HoReCa, who has worked over 20 as a restaurant and hotel manager and entrepreneur.
Attitude: we only work with those who are aligned with company mission, vision, and values.
Skills: we believe that professional skills can be acquired and should be developed in a challenging environment.
Speed: we respond in a timely, fast professional manner to all stimuli from our partners because this is the only way we can be aligned with the corporate mission.
Networking: we surround ourselves with the best digital minds around and the best professionals in the industry because we are focused on the growth of individuals, the growth of the dream team, and the growth of our partners as a result.
The value proposition of Caro Collega HoReCa
Caro Collega HoReCa is the only Digital Marketing agency with vertical expertise in the hospitality industry, as it was founded by Giancarlo De Leonardo, a former Restaurateur and Hotelier with over 20 years of experience in the industry.
We also think with the same heads of our partners, who are our clients, and operate as if the Restaurant or Hotel was our own. Quite a challenge but one that makes us proud of every choice we make.
Finally, we work according to a "win-win" logic: 12-month goals with a money-back guarantee.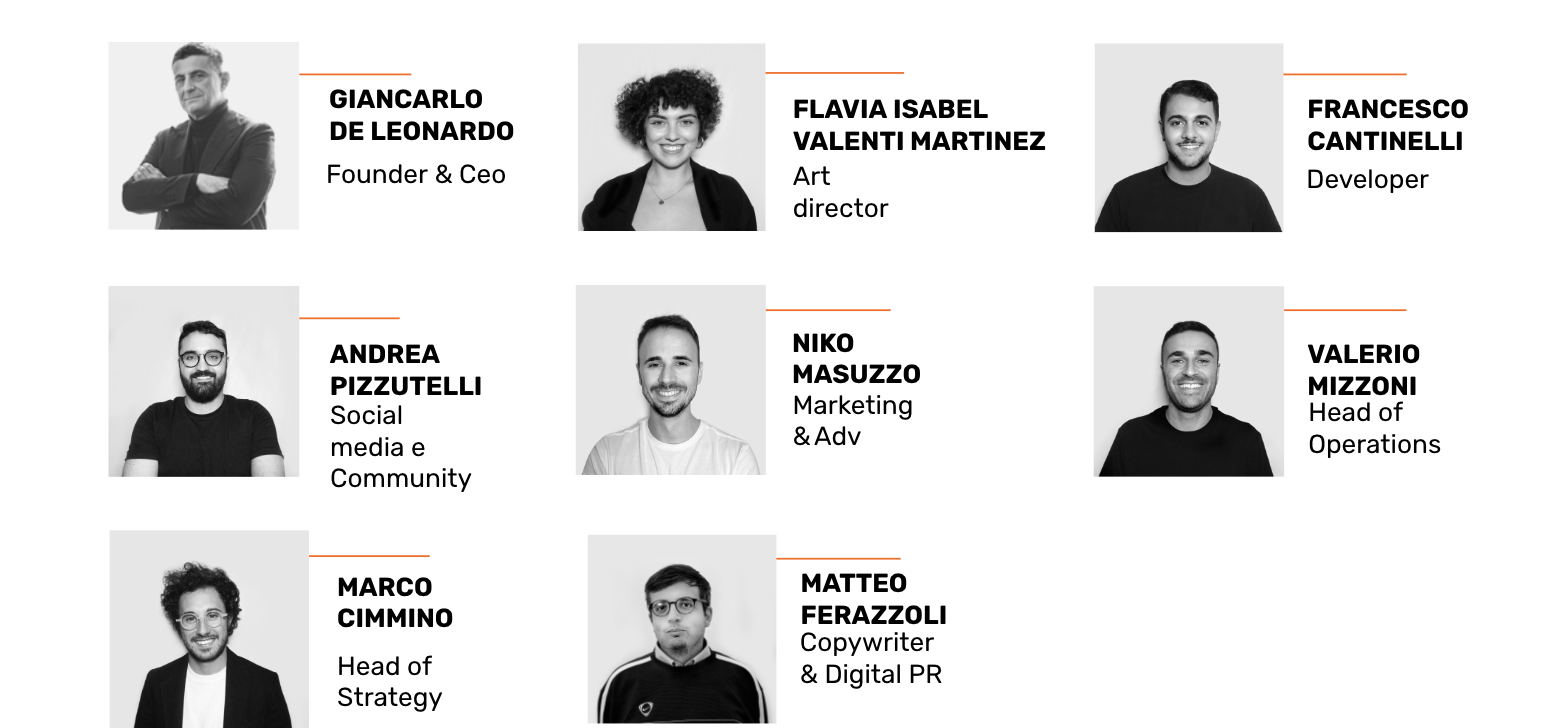 The manifesto of Caro Collega HoReCa
"Extraordinary people aligned for a memorable venture."
Caro Collega HoReCa is a digital marketing agency focused on restaurant and hotel business development.
The starting thought is that Italy is a country with an "unfair competitive advantage" because of its natural beauty, historic cities, culture and, of course, its food and wine. In the last 20 years this advantage has been challenged by a competition that has become global as it has shifted to the digital sphere.
Unfortunately, companies, entrepreneurs and managers in the hospitality industry, used to having tourists knocking directly on the doors of their businesses, have been caught off guard and have failed to capitalize on the opportunities inherent in the digital revolution.
Caro Collega HoReCa's first goal is to break down the barriers of mistrust and help hospitality entrepreneurs and managers understand that digital is a great opportunity for the hospitality industry as well.
The second goal of caro Collega HoReCa is to help restaurants and hotels eligible for its Method to develop business through digital marketing with the Satisfied or Money Back Guarantee.
The third goal of Caro Collega HoReCa is even more ambitious: through the micro marketing activities of restaurants and hotels we can fuel the macro marketing of a country, a city or tourist destination, or an entire nation.
Disseminating the principles of digital marketing in the hospitality industry is our vision as our dream is to turn restaurateurs and hoteliers into ambassadors of a country, a city, a tourist destination or an entire nation.
To achieve our vision we pursue the daily mission of developing the business of Restaurants and Hotels eligible for the Caro Collega HoReCa method with a money back guarantee.
What makes the project special is the way:
We turn work into a passion
We want to achieve a memorable result
We work with a dream team of extraordinary people
We encourage everyone to make decisions and be resourceful
We share information at every level
We communicate honestly and directly at all times
We measure every action and reward efficiency
We think with an entrepreneur's head
We are focused only in Hotels and Restaurants

At the heart of Caro Collega HoReCa are extraordinary people who are resourceful (or pro-active) and focused on growth:
individual
of Caro Collega
of the Partners (hotels and restaurants)
Extraordinary people who aspire to join Caro Collega HoReCa must be aligned with the corporate culture written in this handbook, so they will operate and make decisions in line with corporate principles.
Of course, they must possess a mix of aptitude, talent, and skills: only if you have this mix can you become an expert and thus be part of a team of extraordinary people who want to achieve a memorable goal.
If you do not have the aptitude but only have specialized skills you will be a very good 'one man band' but you can never be part of our dream team.
An extraordinary person puts his or her 'ego' at the service of the team. In particular it:
Is resourceful (or pro-active) because she is motivated to not conform and to complete a task of theirs in a different and more efficient way.
It is focused on team goals that always come before personal goals.
It is focused on the mission in that it will enable the vision to be achieved, while respecting the company values.
It is not afraid to welcome people on the team who are better than since
It is aware that increasing the density of talent will increase the chances and speed of achieving the goal.
Article written by Giancarlo De Leonardo, Former Restaurateur and Hotelier and Founder of carocollega.com