Want to attract customers to your restaurant? We guarantee 100,000€ extra turnover, satisfied or refunded. Thanks to the Caro Collega Horeca method.
In this article
The Caro Collega HoReCa method
Welcome to the world of Caro Collega, a digital marketing agency specializing in developing the business of restaurants and hotels still excluded from the opportunities offered by the Digital Revolution. Our method, valid only for restaurants that prove eligible for our route, is based on the experience of a former restaurateur, Giancarlo De Leonardo, who continues to think like a colleague, and a team of under-30 digital marketing experts. An explosive Mix that has made the business of more than 10 Restaurants take off in the last 2 years.
Indeed, in an increasingly digital world, restaurants must adapt and take advantage of the opportunities offered by digital marketing to attract restaurant customers. Otherwise they risk losing the competitive advantage that Italy has thanks to its rich food and wine tradition. Because few restaurateurs have yet understood the importance of this, competition is limited and the chances of gaining a competitive advantage over your competitors is a foregone conclusion.
Our goal is to equip each restaurant with a tailor-made digital system necessary to compete in an increasingly global market, with the goal of achieving a minimum turnover of at least 100,000 € in 12 months. Of course, this increase will be directly attributable to the digital activities carried out, with a money-back guarantee!
How would you like to attract customers to your restaurant and bill €100,000 more just from activities derived from digital marketing? Let's look specifically at what you should do in the next 12 months.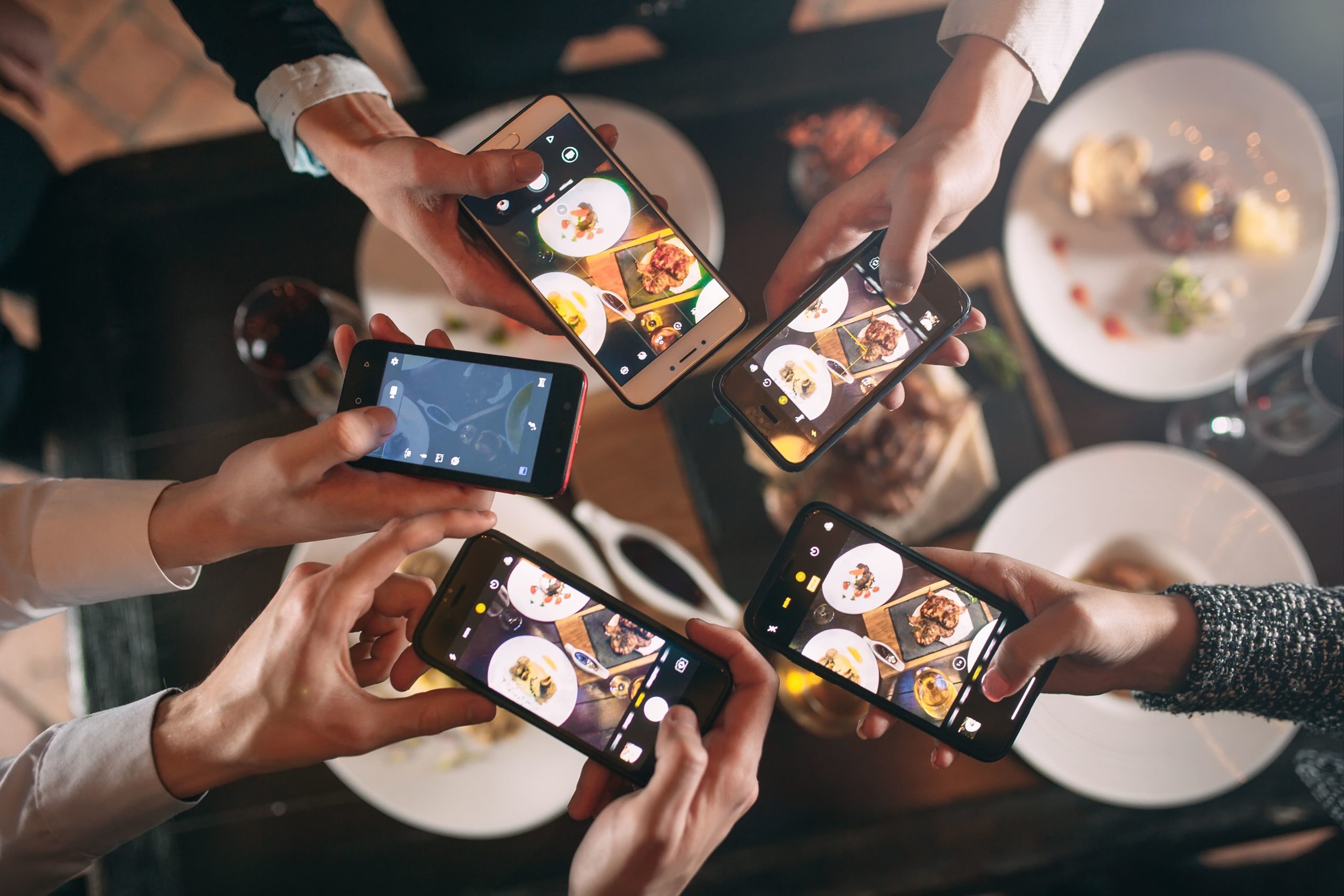 The basic steps to attract customers to your restaurant
Modern website to attract new customers to your restaurant: you need to build a website that meets Google's guidelines, especially the Core Web Vitals, to ensure the best possible user experience and attract restaurant customers. If you want to know how Google evaluates your website's performance take the Page Speed Insights test.
Optimize all content about your Restaurant for SEO: have you ever wondered what answers Google provides to questions like "best restaurant in Rome" or "fresh fish restaurant" or "grilled meat restaurant"? You need to make sure that Google starts to point your prospective customers to your business even in the case of such queries (remember that your competitors are already doing this).
Develop Local SEO: every day you need to get your hands on the Restaurant profile on Google and make sure that you become one of the answers provided by Google to geolocated searches such as "restaurant near me." This way you will attract the attention of potential customers who are in your area and are looking for a Restaurant.
Manage social media professionally: today the battle to get customers' attention has become very tight. If you think that amateur management of social media can bear fruit for your business you are sorely mistaken. It's not a game if you want concrete, measurable, time-based results. A consistent social media presence allows you to intercept an audience in line with your restaurant's offerings and increase the number of customers.
Web reputation management: monitoring and responding to what your customers are saying on Google, TripAdvisor, Social Media, Yelp, and other online channels (Whatsapp, Telegram, Google Messaging, etc.) is critical to attracting more and more customers to your restaurant. Presenting a menu, poster, and graphic design that is consistent with your digital presence and professionally curated will allow your restaurant to present itself in an engaging and attractive way to potential customers.
Introduce corporate culture principles: developing a corporate culture serves to attract the professionals your business needs to grow, creating a work environment that promotes restaurant customer satisfaction.
Implement the necessary automations to build a database of customers, allowing you to communicate with them in an effective and personalized way and organize evenings when you see fit.
Launch advertising campaigns on Google, Meta, TripAdvisor, TikTok and other platforms deemed appropriate to develop business and increase restaurant customers.
Making analysis and decisions based on data and no longer on your gut will allow you to make the necessary corrections to continuously improve your online presence and consequently your business.

The secret weapon, the strategy
The Caro Collega method is the set of these solutions that we apply with a money back guarantee to those restaurants that have realized that marketing is important to develop business. A comprehensive and economically sustainable solution for restaurateurs who want to make the most of the opportunities offered by digital marketing and increase restaurant customers. With our customized approach and money-back guarantee, you have nothing to lose and a lot to gain.
By creating engaging content and optimizing your site for industry-related keywords such as "restaurant customers," we ensure increased online visibility and a steady flow of new customers for your restaurant.
Don't let your restaurant fall behind in the digital age. Rely on Caro Collega, the only digital marketing agency founded by a former fellow restaurateur, Giancarlo De Leonardo, who has the experience and expertise to help you achieve an extra €100,000 in revenue in just 12 months, which will allow you to attract customers to your restaurant.
Remember, our method is based on a "money back guarantee," which means that if you don't achieve the targeted results, we refund your investment. So what are you waiting for? Join the restaurateurs who have already chosen Caro Collega and are experiencing tremendous growth in their business.
Start your journey to success with Caro Collega and watch how our team of experts transform your restaurant into a successful business. With the right marketing strategy and attention to the needs of "restaurant customers," your restaurant will achieve the results to date found only in your dreams.
Grow your restaurant with the Caro Collega Method and experience a significant increase in restaurant customers through our innovative and personalized approach. Don't wait for your competitors to put the arrow in and overtake you; act now and make a difference for your restaurant's future.
Contact Caro Collega today and find out how our revolutionary method can help you achieve an extra 100,000 in revenue in just 12 months, satisfaction or money back. Don't miss this great opportunity to give new ferry your Restaurant into the future and guarantee it more years of prosperity.
Article written by Giancarlo De Leonardo, Former Restaurateur and Founder of carocollega.com